Driven Forward – Where no one is left behind
Driven Forward is a Charitable Incorporated Organisation.
A 'not for profit' charity that has been established to help all adults in Berkshire who are socially excluded, isolated, lonely, and vulnerable.
What we do!
The charity's main projects are the Community Fridge and the Community Well Being Hub. We also have two Red BT Telephone Boxes, one as a donation drop off point and the other used for advertising.
In Berkshire we provide organised user led trips to i.e. allotments, shopping trips, garden centres, creative arts, activities where Volunteers remain beside adults throughout both the journey and activity.
We provide access to a community hub "drop in" facility with a kitchen to provide refreshments and meals and access to co – ordinated support services, including access to online learning.
*since covid we are unable to do our mini bus trips and no longer have mini buses.
Food Waste
We help reduce food going to waste
---
We help reduce food going to waste and landfill.
We also help people save money off their food shopping bill during this cost of living crisis.
Sustainability
Rescue, Recycle, Repurpose & Sustainability
---
We redistribute surplus and rescued food on a regular basis to:
Viscount Court
Baptist Church Ukranian family support group and Swan Sanctuary
CF Recipes
Take support to the next level
---
Food you'll love to cook (and eat)
Become a master of your CF kitchen with these mouth-watering recipes for morning, noon and night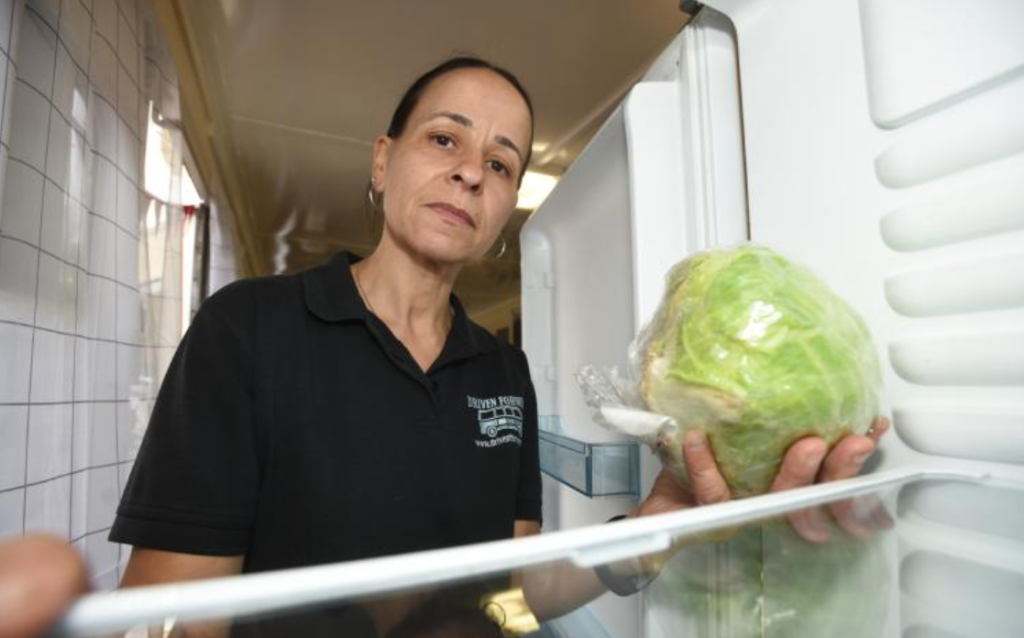 Volunteers Needed at Windsor's Community Fridge
Do you have a couple of hours free, from say 11 am to 12:15 pm once a week? We need a few more volunteers down at Windsor's Community Fridge if you have a little spare time? 181 Oxford Road, Windsor, near The Boys' School.
Windsor's Community Fridge Events
Tiia and Fran were talking to shoppers in Tesco's on Monday morning and were visited by Bruce, a regular down the fridge and Councilor Helen Price who popped in to the fridge last week to get a few bits to help out one of her residents and commented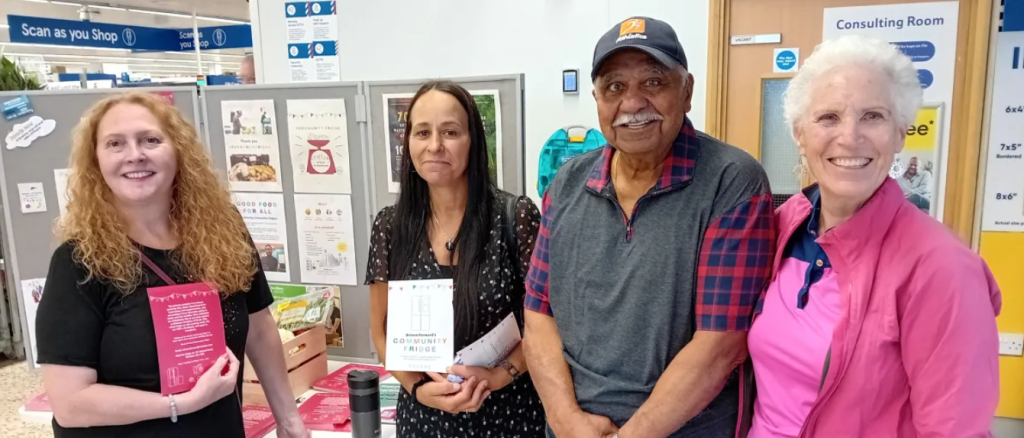 Testimonies
---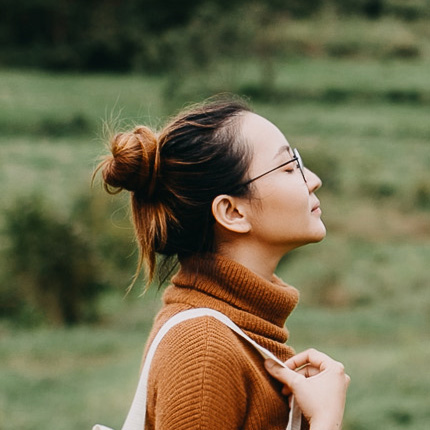 "I would like to thank Tiia and her team at Driven Forward for all their help and support that they have given us over these last few months. We were struggling to cope with rising food bills with everyone at home and also rising utility bills. The extra support this has given us has been invaluable and taken a lot of pressure of us as a family. The way Tiia and her team have treated us with consideration and compassion has not only helped us financially but mentally as we no longer feel that we are sinking and there is genuine help out there"
"A big thank you to must go to all of the charity volunteers to the newest volunteers at the start of covid and during covid and to the original charity volunteers Pre Covid for being a part of Driven Forward Charity on this tumultuous and incredible journey over this last year."
"Hi just wanted to shout out driven forward on the help they have given me in the past few months ova Such hard times truly motivating and hard working people. Thanks again."
"I'm a vulnerable individual and I've been in lockdown for over a year, the food parcels are a great help and I also get the chance for a quick 5 min chat each week which is welcomed. In these difficult times the Driven Forward people are really making a difference."
"I just wanted to say a huge big thank for driven forward for the help which I have received over the last couple of months. By there shopping , and paying for the gas , for my heating in these cold months. As I am a single parent and was really struggling and not coping, they helped by showing me there is light at the end of the tunnel , and things can start slowly going back to normal, as they are a excellent assist for any community, with there attitude and willingness to help anybody , I would always recommend them to anyone who needs help or regarding advice, I would love to say a big big thank you for all your support over these last couple of months "
---